Featured Content and Updates
FCA to lead GFIN Greenwashing TechSprint
1st May 2023
The FCA and 12 other international regulators have invited firms to participate in the first every Global Financial Innovation Network (GFIN) Tech Sprint. Firms have until 21st May 2023 to apply.

The tech sprint will be hosted in the FCA's Digital Sandbox which brings together international regulators, firms and innovators to address sustainable finance and collaborate.
The tech sprint will launch on 5th June 2023 and run for 3 months. There will be a showcase day in September 2023. 
US Department of the Treasury releases 2023 DeFi Illicit Finance Risk Assessment
10th April 2023
The US Department of the Treasury has released the 2023 DeFi Illicit Finance Risk Assessment. This is the firts assessment of DeFi in the world and it considers the risks associated with DeFi services.

The assessment highlights that "illicit actors are exploiting vulnerabilities in the U.S. and foreign AML/CFT regulatory, supervisory, and enforcement regimes as well as the technology underpinning DeFi services", due in part to "many existing DeFi services covered by the BSA [failing] to comply with AML/CFT obligations".

Read more on the US Department of the Treasury website
Online marketplace of stolen identities taken down in international sting "Operation Cookie Monster"
5th April 2023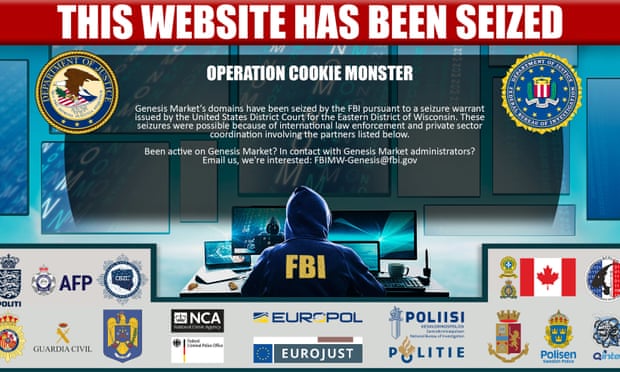 Genesis Market, one of the biggest online marketplaces selling stolen credentials has been shut down. In a sting, led by the Federal Bureau of Investigation (FBI) and Dutch police and involving enforcement agencies across 18 countries.
The National Crime Agency (NCA) carried out a series of raids, arresting 19 suspected users of the site. Similar raids were carried out around the world resulting in 120 arrests.
The market place had 2 million people's data, consisting of 80m sets of data.
Users trying to access the site will now see a page with the FBI investigation name "Operation Cookie Monster".
The UAE Central Bank launches the Central Bank Digital Strategy, "The Digital Dirham"
4th April 2023
The Central Bank of UAE (CBUAE) strategy for developing a CBDC has moved a step closer with the engagement of G42 Cloud and R3 as implementation partners.
The CBUAE has held a number of trials over the last year and claims that its digital currency will provide a "risk-free form of digital money issued and guaranteed by the central bank and serves as a secure, cost-effective and efficient form of payment and a store of value" and "help address the pain points of domestic and cross-border payments, enhance financial inclusion and the move towards a cashless society"
The next phase of this project is expected to take 12-15 months.
The Financial Services and Markets Bill continues its progress through the UK legislative process
3rd April 2023
The UK's Financial Services and Market's Bill completed its reading in the Committee stage in the House of Lords on 23rd March 2023.
The bill is an update to a wide range of financial services regulation in the UK. It will repeal some EU law relating to financial services and transfers the responsibility for regulating these areas to, among others, the FCA and PRA The bill also includes provisions to enable establishment and regulation of stablecoins as well as cash asset protection.
The report stage has yet to be scheduled.
BIS opens new innovation hub in Europe focussing on decentralised finance, wholesale CBDC, cyber security and green finance
28th March 2023
The Bank for International Settlements has opened a new innovation hub in Europe on 28th March, with offices in Paris and Frankfurt the hub is supported and hosted by the Deutsche Bundesbank and the Banque de France.
The European Central Bank will coordinate the interactions of the Eurosystem with the Centre.
The Centre's project focus areas will be decentralised finance, wholesale CBDC, cyber security and green finance.
IOSCO sets out key considerations for an effective global assurance framework for sustainability-related corporate reporting
28th March 2023

The International Organization of Securities Commissions (IOSCO) has today published a Report on International Work to Develop a Global Assurance Framework for Sustainability-related Corporate Reporting.
Joint HM Treasury and FCA statement on the Criminal Market Abuse Regime
24th March 2023
The UK Treasury and FCA have released a joint statement on the Criminal Market Abuse regime.
This regime sets out the UK's criminal sanctions for insider dealing and market manipulation. It aims to help the FCA protect consumers, enhance market integrity and promote competition.
The statement confirms that the review of the criminal regime, part of the Economic Crime Plan 2019-22, has been complete with a number of areas where the government believes it would be appropriate to update the criminal regime.
'Virtual currencies, real risks. The only guarantee in crypto is risk.' Belgian ads for crypto must warn
20th March 2023

Belguim's financial regulator, the FSMA, recently granted authority to oversee crypto / virtual currencies is introducing new rules governing the advertisements for these currencies, coming into force on 17th May 2023.
The FSMA states "Virtual currencies are all the rage at the moment, but they involve considerable risk. There is no legal framework yet governing these products, and they have no underlying assets in the 'real' world. They are often subject to wild price fluctuations and are vulnerable to fraud and IT-related risks."
The Regulation has three main aspects:
The basic principle that advertisements must be accurate and not misleading
Advertisements must contain mandatory information that points out the risks
Mass media campaigns must be notified to the FSMA in advance
UK government to create code of practice for generative AI firms
17th March 2023
The code will look to strike a balance between copyright holders and generative AI firms so that both parties can benefit from the use of copyrighted material in training data
#ACCELERATEREGTECH2023
16th March 2023
Robert Wardrop, our Co-Founder and CEO will be speaking at the The RegTech Association event on 26th April.
SEC Reopens Comment Period for Proposed Cybersecurity Risk Management Rules and Amendments for Registered Investment Advisers and Funds
15th March 2023
The SEC has reopened the comments timeframe on proposed rules and amendments related to cybersecurity risk management and cybersecurity-related disclosures. The rules and amendments were proposed by the Commission on 9th February 2022 with the initial commeting period ending 11th April 2022.
This commenting period with remain open for 60 days after the date of publication of the reopening release in the Federal Register.
Nigeria's central bank releases PSD2-style open banking legislation
10th March 2023
The Central Bank of Nigeria (CBN) has approved operational guidelines on open banking this week, becoming the first country in the African region to adopt open banking regulations.
IOSCO and Cambridge Judge Business School collaborate on a machine-learning pilot to assist emerging-market regulators
9th March 2023
Very excited that the team at Regulatory Genome Project – Cambridge Judge Business School – Cambridge University will be working with International Organization of Securities Commissions (IOSCO) on a pilot project for the development of a Machine Assisted Capacity Building for Standards Implementation ('MASI').
Read more on this exciting project on the Judge Business School website
UK's new Data Protection and Digital Information Bill proposes updates on digital verification services, smart data schemes and open banking
8th March 2023
The new Data Protection and Digital Information bill, which had its first reading in Parliament on Wednesday 8th March, provides updates to digital verification services, Smart Data schemes and Open Banking.

Currently, there is no existing legislation relating to the regulation of private organisations providing digital verification services in the UK. The new Bill will establish a regulation framework in the UK and enable disclosure of personal information to trusted digital verification services providers for the purpose of identity and eligibility verification.

Updates to Smart Data, the Bill states, will improve data portability between suppliers, service providers, customers and third parties to enable customers to make better choices about the use of their data, benefit from a more competitive market place and ultimately, save customers money.

The Bill is yet to be scheduled for it's second reading in the House of Commons.
FIA's CEO Walt Lukken speaks on cyber resilience before CFTC
8th March 2023

The FIA's CEO Walk Lukken spoke to the U.S. CFTC Market Risk Advisory Committee on Wednesday 8th March.

Walt Lukken outlined the ION outage incident on Tuesday 31st January, the strategies employed to reduce the impact of the incident whilst maintaining flexibility of reporting requirements.

Read more about it on the FIA website
A central bank digital currency for offline payments
7th March 2023
The Bank of Canada has been carrying out research into a digital dollar. In a staff analytical note released they outline two mechanisms of offline functionality for end users.
WhatsApp gets Brazilian green light for business payments
6th March 2023
Brazil's central bank has given Meta-owned WhatsApp the go-ahead to let users make payments to businesses through its app.
Australian banks and fintechs to test use cases for CBDC
2nd March 2023
The Reserve Bank of Australia and the Digital Finance CRC have launched a research project to investigate possible use cases and economic benefits of a central bank digital currency in Australia.
14 industry partners have been selected from the applicants covering a number of use bases included asset trading, tokenisation and custodial models.
A report on the project is due to be published mid 2023.
ECB to monitor digital transformation efforts at banks
22nd February 2023
The European Central Bank is to undertake targeted reviews and on-site inspections at banks after uncovering a number of shortcomings in digital transformation strategies.
FCA releases "Dear CEO" letter to e-money firms preparing to comply with the new Consumer Duty rules
21st February 2023


The FCA has sent Dear CEO letters setting out expections for compliance with the new Conumer Duty due to come into force in July 2023. The FCA states that this Duty is a "a significant shift in our expectations of firms. It introduces a more outcomes-focused approach to consumer protection and sets higher expectations for the standard of care that firms give customers."
The Consumer Duty forms part of the FCA's three year strategy to improve consumer protection.
FSB steps up investigation into DeFi risks
16th February 2023
The Financial Stability Board is stepping up its investigation into the opaque world of decentralised Finance (DeFi), fearful of the potential for spill over risks to traditional finance.
European exchanges to collaborate on consolidated tape for equities
16th February 2023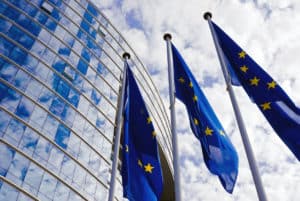 The joint venture will work on developing an application to be an equities CT provider.
A group of 14 European exchanges, present in 26 Member States of the EU, have agreed to work together to develop an application for a European consolidated tape (CT) for equities.
ESG Ratings Financial Performance Blurred but Still Present in 2022
14th February 2023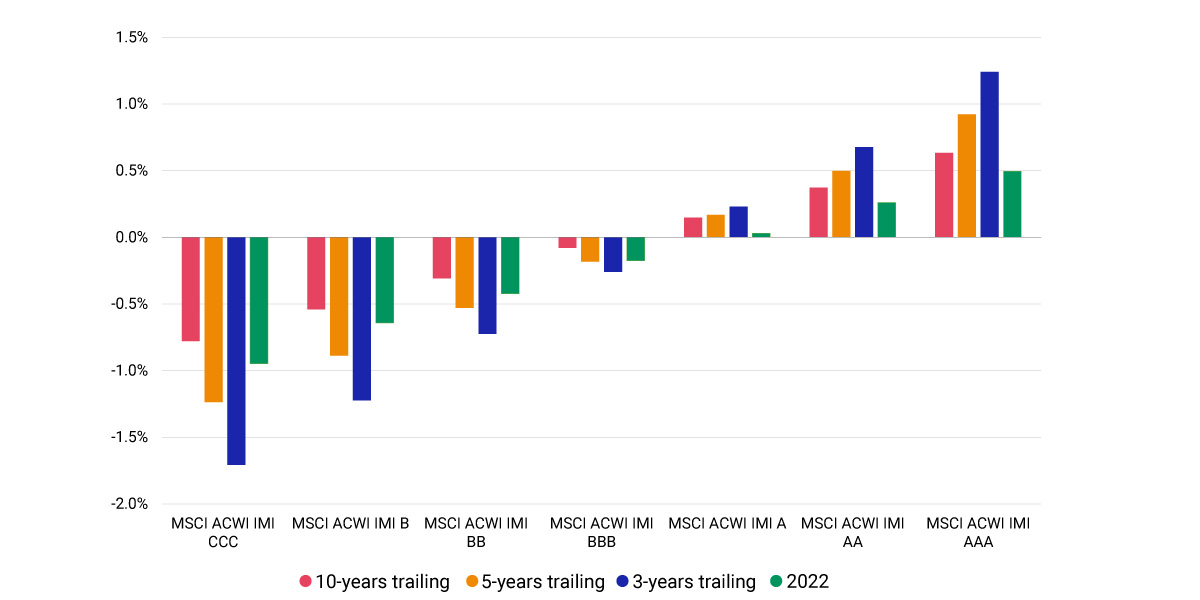 Ministers launch long-awaited consultation on buy now, pay later firms
13th February 2023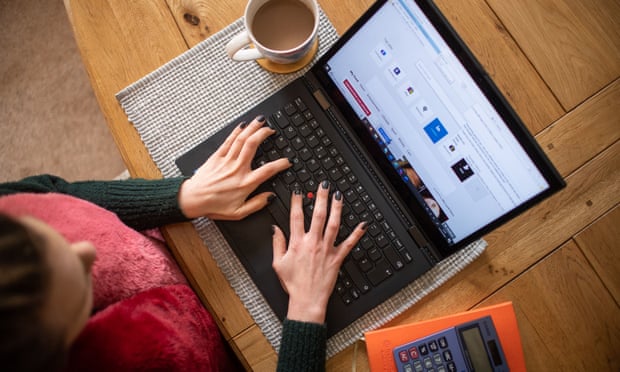 Government says new rules could help protect 10 million consumers from 'unconstrained borrowing'
In depth: The importance of cyber crime education for both brokers and SMEs
13th February 2023
The potential seriousness of cyber attacks and their increasing frequency are big concerns to both brokers and their clients. Martin Friel investigates how important education around this risk can be.
FCA calls for firms to do more on ESG
13th February 2023
The Financial Conduct Authority has stressed that businesses must continue to adapt their priorities to meet the changing environmental needs for a more sustainable world.
FCA seeks feedback on sustainability-related governance
10th February 2023
The FCA is inviting regulated firms across the financial sector to respond to a discussion paper focusing on sustainable initiatives by 10th May 2023.
To read more about this or get involved in the discussion visit the FCA website
Big banks invest $45m in carbon credit transaction network
9th February 2023
A group of nine banks has pumped $45 million into Carbonplace, the global DLT-based carbon credit transaction network they founded that is now becoming an independent entity ahead of its planned launch later this year.
Ramp scores FCA approval for 'off-ramp' crypto product
7th February 2023
Crypto infrastructure startup Ramp has rolled out its platform for transferring digital assets back into fiat currency, after receiving regulatory approval.
'Major confusion' on buy-side as six-month SEC Mifid II 'no-action' letter deadline looms
6th February 2023
There is still 'major confusion' on the buy-side around the anticipated impact of the SEC allowing its Mifid II 'no-action' letter around investment research to expire this year, a survey by Substantive Research has found.
Sholthana Begum joins the Regulatory Genome Project
25th January 2023
Read more about this exciting appointment on the Judge Business School Website
Embedded Finance Predictions: insights into a fast-evolving market
18th January 2023
aperture.co's Embedded finance predictions: insights into a fast-evolving market report can now be downloaded, featuring insight RegGenome's CEO Robert Wardrop. The report includes predictions across the many facets of embedded finance – payments, lending, regulation, wealth management, banking, insurance – from both start-ups and incumbents, and across key regions.
Symposium on Digitalisation and Finance in Asia
8th December 2022
In December RegGenome's CEO & Cambridge Judge Business School Professor Robert Wardrop attended the OECD – OCDE Symposium on Digitalisation and Finance in Asia to discuss The environmental impact on digital assets including crypto.
This event brought together high-ranking officials from finance ministries and treasuries, central banks and securities regulators from Asian and OECD member countries alongside experts from international organisations, the private sector and academia. Over two days in Tokyo, Japan this group shared knowledge about developments and policy frameworks around the use of financial technologies in crypto finance including Bitcoin and other digital assets. Crypto-mining has also been identified as a key driver of carbon footprint of blockchain-based finance today.
Regulatory Genome Development Limited completes $6m seed round to accelerate development of transformative regulatory data structures
11th April 2022
Regulatory Genome Development Ltd (RegGenome), a commercial spin-out from the University of Cambridge, has today announced the completion of a $6 million seed funding round led by Evolution Equity Partners, with participation from AlbionVC, Cambridge Enterprise, and Mastercard. Richard Seewald, Managing Partner of Evolution Equity Partners, will join RegGenome's board of directors.
RegGenome enables application providers as part of global approach to financial regulation
4th April 2022